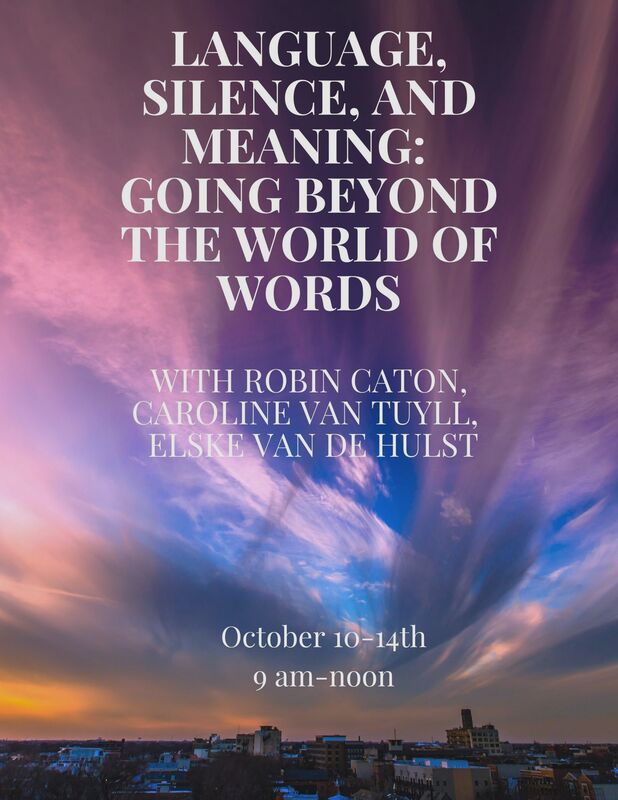 Language, Silence, and Meaning: Going Beyond the World of Words
International Webinar/Retreat
October 10-14, 2020
based on the book Lotus Language by Tarthang Tulku
with Robin Caton, Elske van de Hulst and Caroline van Tuyll
"So much of what it means to be human is related to our use of language. It is for this reason that understanding how language frames experience should be a human priority."
– Tarthang Tulku in Lotus Language, p xxxiv
It is our great pleasure to announce that Dharma College Berkeley and Nyingma Centrum Nederland will be jointly presenting a five-day webinar retreat based on Tarthang Tulku's Lotus Trilogy, focusing especially on the book Lotus Language.
Our identities are established through language, and language shapes the way we structure our world. The words we use when thinking or speaking can create the most inspiring feelings, or provoke negativity in ourselves and others. In this retreat, we'll look more closely at this uniquely creative, yet often overlooked, aspect of being human.
What role does silence play in making meaning? Who thinks when 'I' think? How can we open beyond the borders of language to live a more meaningful life?
For who?
Those who have participated in any of the prior Lotus Trilogy programs offered by Dharma College or Nyingma Centrum Nederland are warmly invited to continue their journey with us in this October retreat.
Participation is also open to new students curious to explore the Lotus teachings.
All participants should be prepared and willing to deeply and intimately investigate the architecture of their daily experience and the role that language plays in establishing 'reality'. This investment in open and caring inquiry will bring freedom from limiting habitual patterns and will help you wake up to your full human potential.
"Can we learn to unlock the voices of all the points pointed out, to give every point the chance to open its petals?"
– Tarthang Tulku in Lotus Language, p xxxvi
Lotus Language by Tarthang Tulku
Lotus Language book
The book Lotus Language by Tarthang Tulku is available at https://dharma-college.com/lotus-bookstore/.
Please order timely – there will be readings from the book during retreat sessions.
The retreat will be presented in English.