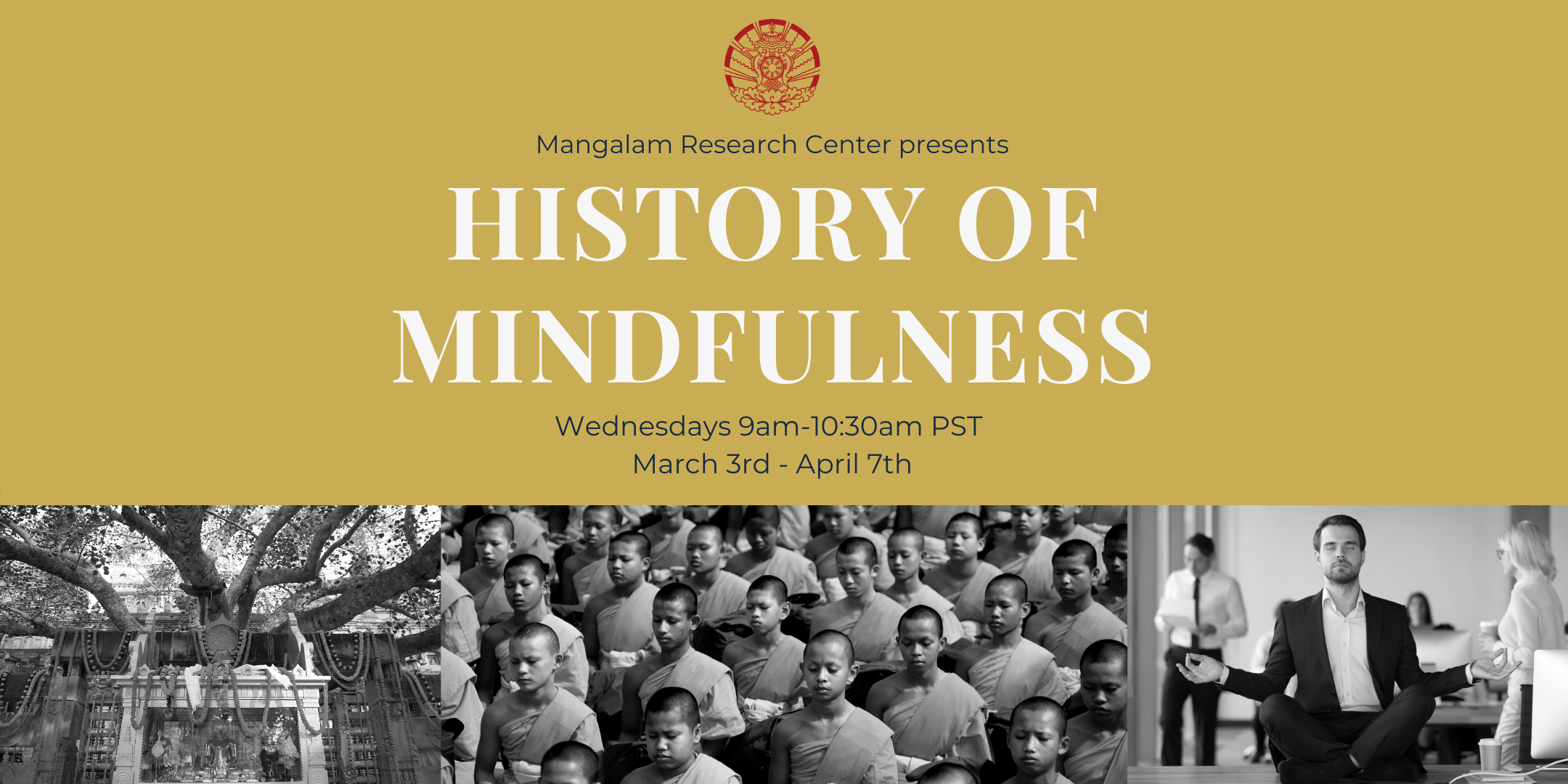 History of Mindfulness
This 6 week course explores how the understanding and practice of mindfulness has transformed over time .
Description: This course will explore the historical and theoretical transformation of mindfulness (sati, smṛti) from presentations in the Pāli Canon, Abhidharma, and Mahāyāna traditions (Tibetan and Zen) to modern Buddhist and secular practices and applications. The first three weeks of the course will consider the multiple ways mindfulness functions as a mental factor in classical Buddhist theories of mind, meditation, and the path. Next, we will trace the emergence of the modern mindfulness movement from its roots in colonial and postcolonial Asian Buddhisms to contemporary Buddhist understandings and secular applications in the West. This course should be of interest to any student of Buddhism or mindfulness interested in a deeper understanding of the historical and theoretical roots of mindfulness.
Structure of the course: Each week students will receive a narrative summary of contemporary scholarship on the topic, recommended readings, and an annotated bibliography for further self-study. Classes will include ample time for discussion. Some weeks may include a supplemental video/audio lecture or additional optional sessions for answering questions.
Preparation: Prior familiarity with mindfulness practice (any variety) is recommended. If you are new to academic study of Buddhism, you might benefit from reading Rupert Gethin's Foundations of Buddhism or a similar historical introduction.
Dates: March 3 – April 7, 2021
Time: Wednesdays, 9am-10:30am US Pacific Time on Zoom. ( If a sufficient number of students are interested, an additional evening meeting time can be arranged. Please write the instructor if you are interested in an evening session.)
Tuition: $160. No one will be turned away for lack of funds. To inquire about a partial or full scholarship, please write the instructor, Karin Meyers (karinm@mangalamresearch.org).
About the instructor: Karin Meyers (she/her) is Academic Director of Mangalam Research Center. Karin received a PhD with distinction from The University of Chicago Divinity School in 2010, and since then has taught Buddhist Studies at several colleges and universities in the US and abroad, including Kathmandu University and Rangjung Yeshe Institute's Centre for Buddhist Studies in Nepal, where she also directed the Masters Program in Buddhist Studies. She practices in Tibetan and Theravāda Buddhist traditions.