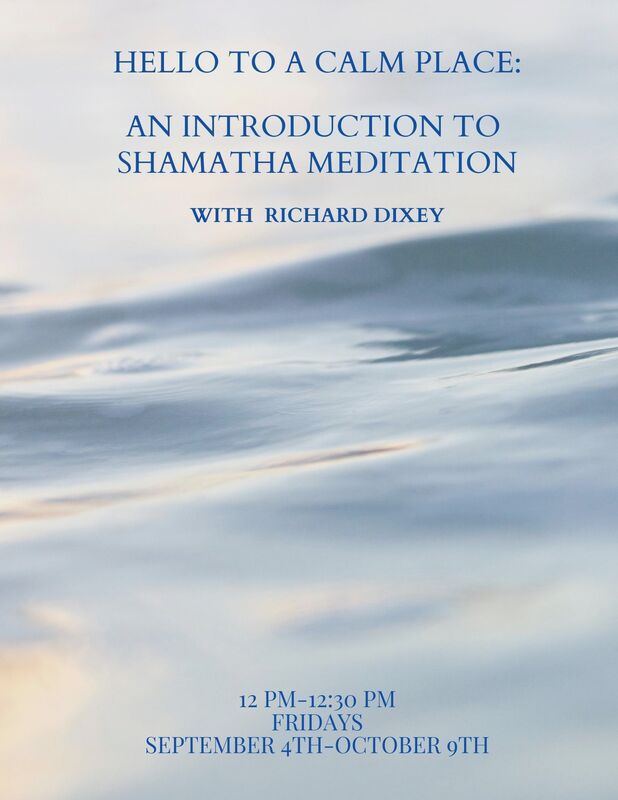 Hello to a Calm Place- An Introduction to Shamatha Meditation
In this six week course, we will cover the basics of calmness meditation, finding the still
heart in the center of the experience. These half-hour classes require no previous
knowledge or experience of meditation and only entail a daily commitment of two
three minute meditation sessions per day. Come and experience a simple path to a new
way of being!